The Blue Coal Company Breakers
---
---
The main buildings of the Coal Breaker in Wilkes Barre PA.
Closed in since the mid seventies, this place was a part of what was once one of the largest coal companies in the US.

The Blue Coal Company set up this facility to break chunks of coal into usable sizes. It then shook the broken chunks through a series of giant seives to sort it by size. Directly next door is what appears to be an electric plant with four giagantic combustion chambers about the size of my house, so I assume they were producing electric for themselves and the local population.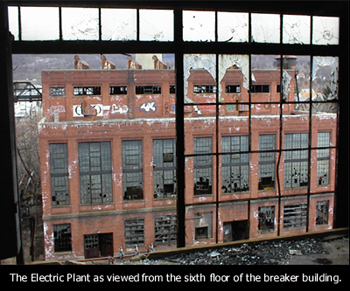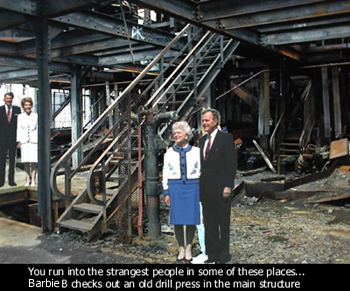 ---