The Eastern State School and Hospital Page
---
---
The Eastern State School and Hospital used to operate about two miles north of Byberry along Rt 1, across from the Juvinile Detention Center. All three of these facilities have since been closed down or pressen into other duties. The Eastern State School has been abandoned for about three years and is steadily being demolished in favor of office/retail space.

The clinic (main) building has nearly completed its transformation into deluxe office space and the school building has been leveled. The remaining structures await the wrecking ball. Cold and lifeless they are open to the elements.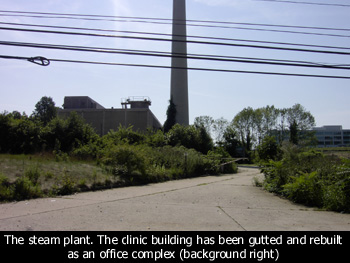 The boiler house sits alone at the northern tip of the property. The new construction has severed the road that used to connect it to the rest of the campus, and looters have stripped the building of everything possible, including a pair of large 120+ gallon three phase compressors.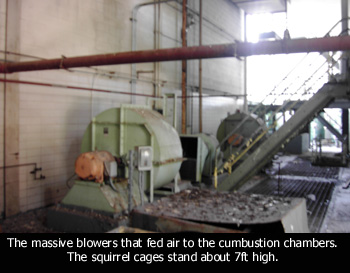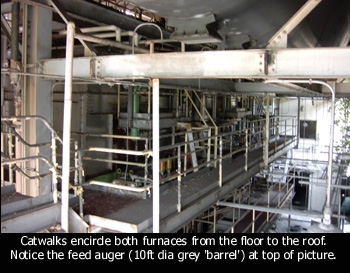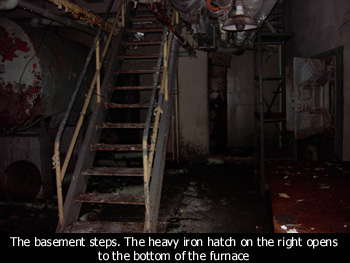 The recreation building sits across the new parking lot and a small dirt field from the new office complex. At one time the building housed a large round assembly hall, a soda shop, and a dayroom complete with a (somewhat industrial looking) fireplace.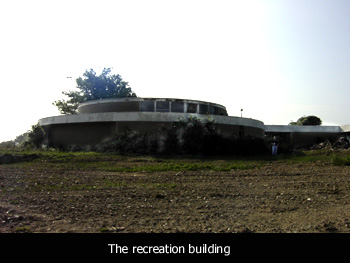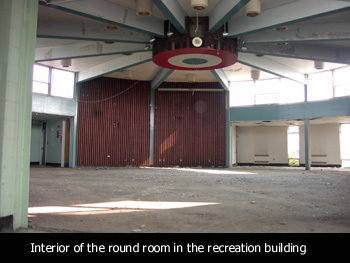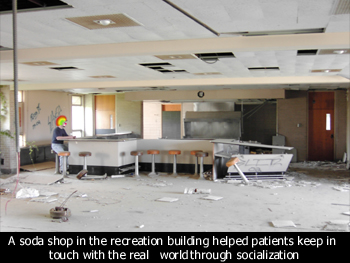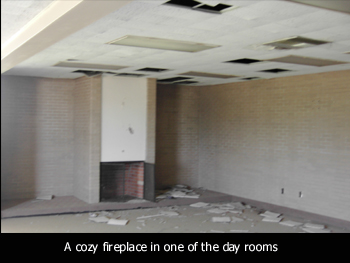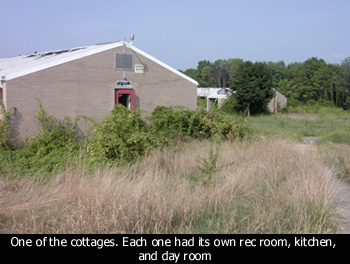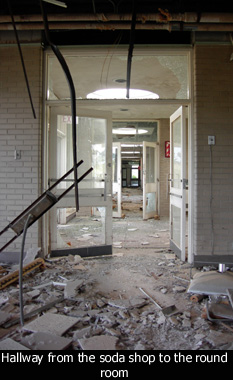 ---
BACK
---