LOOK KIDS!

It's the Byberry Patient Handbook!
---
BACK · MAP · HISTORY · BYBERRY PICS · MAIN MENU


---
This is one of my favorite trophies everÖ Somewhere around 1994 we were tooling around the upper floors of W-3's northwest wing and we found a sealed box of Patient Information Handbooks.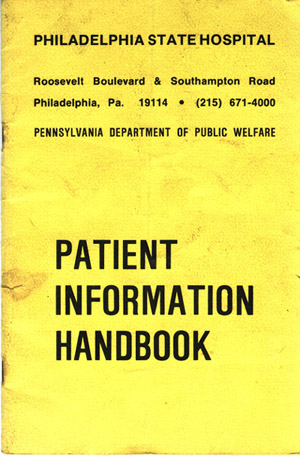 PART 1 · PART 2 · PART 3



OK, so itís not Stephen King, but it is pretty interesting to look through during your dull hours between visits to Byberry


---
BACK · MAP · HISTORY · BYBERRY PICS · MAIN MENU


---